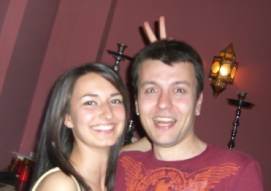 About www.belogradchik.biz
www.belogradchik.biz is ambitious project which aim is to give full range of information of
Belogradchik
which suggests better planning of your visit as well as wonderful spent time in
Belogradchik
-
The Rocks of Belogradchik
,
Natural Science Museum in Belogradchik
and
Historical Museums
,
The Fortress "Kaleto" in Belogradchik
and etc.
www.belogradchik.biz is still under construction. However we believe that we are in service of future guests. Please
contact us
It is highly appreciated your feedback. You can express your suggestions, dissatisfaction, and queries. We will be happy to make corrections suggested by you.
contact us